LOCKDOWN BLUES? WE'VE GOT YOU COVERED!
Shop our beautiful range of Craft Kits to keep you creative, productive and mindful over the lockdown period.
These DIY Art Kits are brilliant as an activity to share with friends or family over an online zoom date night.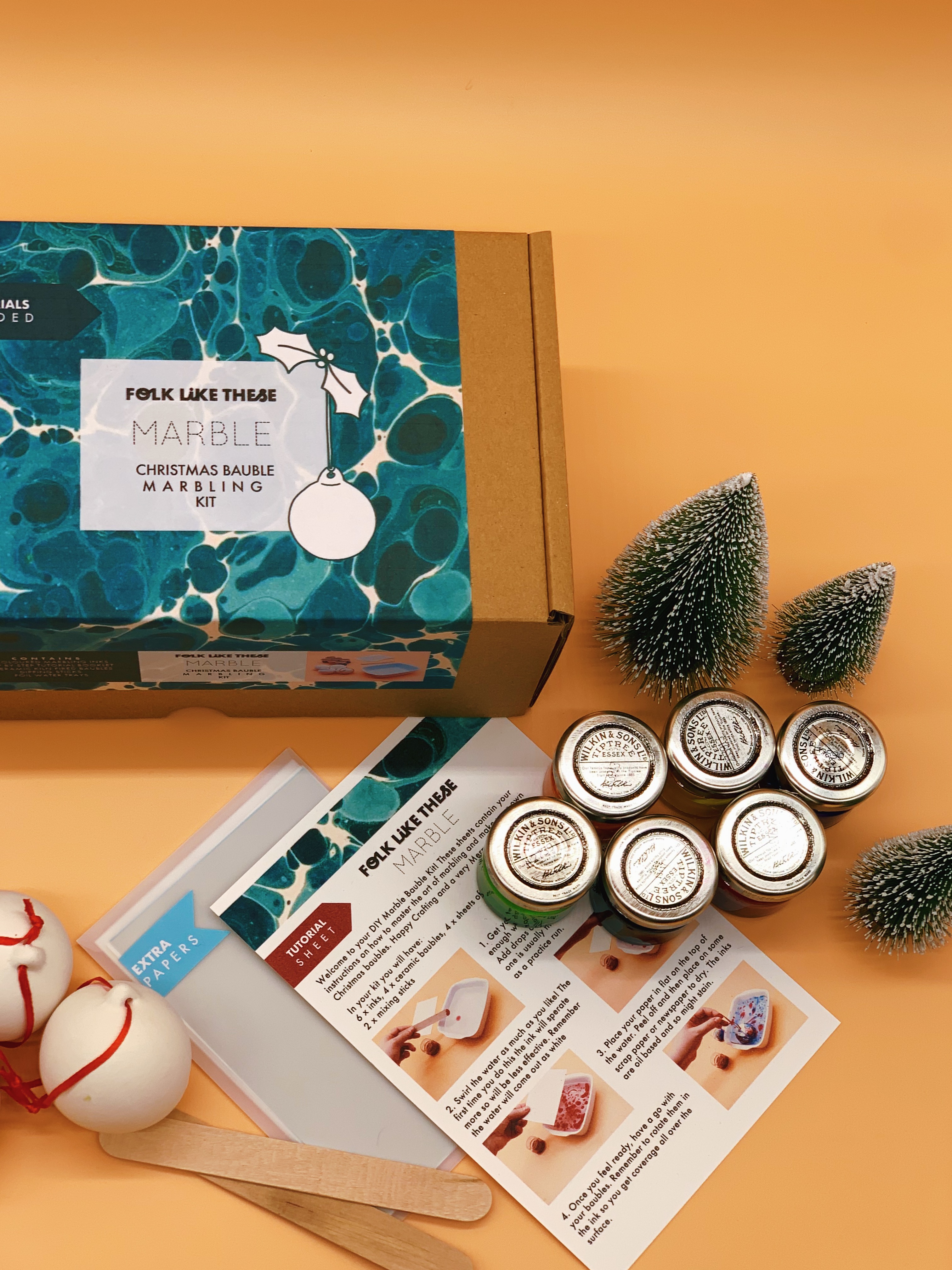 Christmas Marbling Bauble DIY Kit
Sold out
Folk Like These: Marble!
Our Christmas Marbling Bauble DIY kit is probably our most exciting and requested kit yet! This kit has everything you would need to get crafty, making your own beautiful christmas baubles. Perfect to make as a gift for others, or just to keep yourself happy over the festive period - this art kit will really get your creative juices going and keep your mind at ease over the holiday period.
Each kit contains:
6 COLOURED MARBLING INKS
STEP BY STEP TUTORIALS
4 CERAMIC KILN FIRED BAUBLES
DIPPING STICKS
FOIL WATER TRAYS
SPARE PAPERS
Marbling ink is a great way of creating unique marbling effects on baubles, paper or any other light base. This fantastic, colourful range makes the technique of marbling simple for anyone.
We have made sure that you have everything you need to get crafty this Christmas and create a beautiful keepsake of an oh so memorable 2020! The process of marbling is a very simple one and can be enjoyed by adults and children a like so if you were thinking of buying for yourself or to complete with children we would highly recommend this kit.
£30.00
LOOKING FOR SOMETHING A LITTLE MORE PERSONAL THIS CHRISTMAS?
Shop our custom portraits and prints this Christmas to really let the special people in your life know how much you care.